11/15/2017 BS/2 hosts Banking and Retail Technologies Conference IN TOUCH BAKU 2017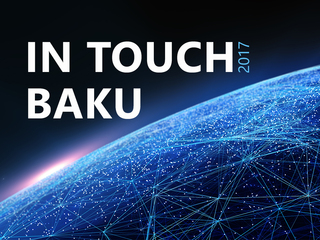 On November 16, BS/2 together with the Diebold Nixdorf concern conduct IN TOUCH BAKU 2017 international banking and retail technologies conference in Baku (Azerbaijan).
During the conference, representatives of commercial banks, financial institutions and retailers from Azerbaijan, Georgia and Russia will meet and share their experiences and opinions about current and future problems of digital technologies development with manufacturers of banking and retail equipment from Germany, as well as specialized software from Lithuania.
"The IN TOUCH conference is a unique event for top executives and professionals in the banking and financial sectors; it is intended to get business people together and discuss the current problems faced by banks and their clients in the course of their business in a changing economic and technological environment. We are happy that leading financial experts have been taking part in the conference for several years already", says Tomas Augucevicius, BS/2 Deputy Director General.
During this event, international experts in the field of banking technology and retail trade will make presentations. In addition, the conference participants and guests will be able to view an interactive exhibition of the latest technologies, and be acquainted with the e-ticket software solution at the Icheri Sheher historical complex, developed by BS/2.
It is expected that over 100 representatives of banks and retail from Azerbaijan, Georgia, Moldova and Russia will take part in the event in Baku.